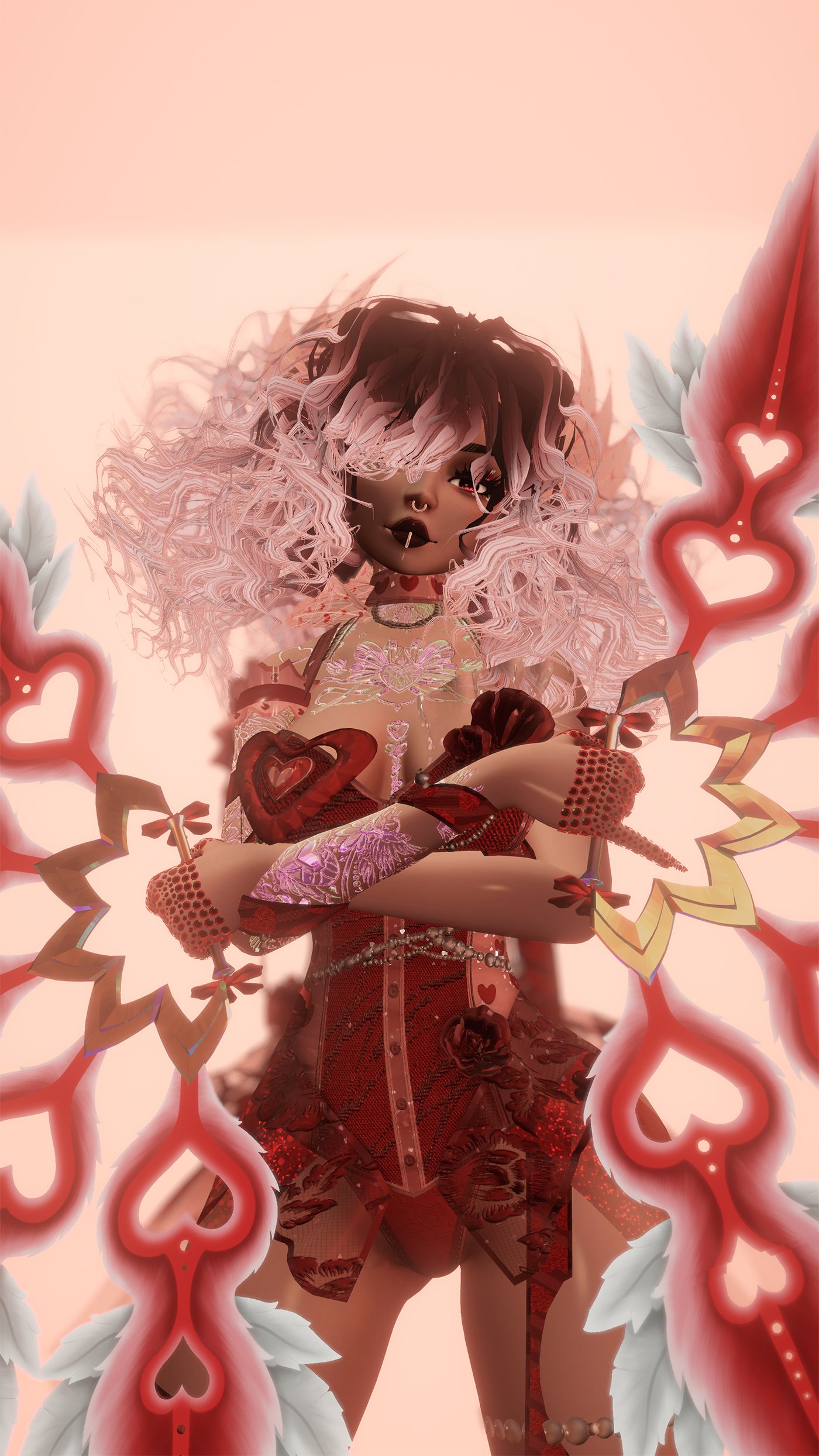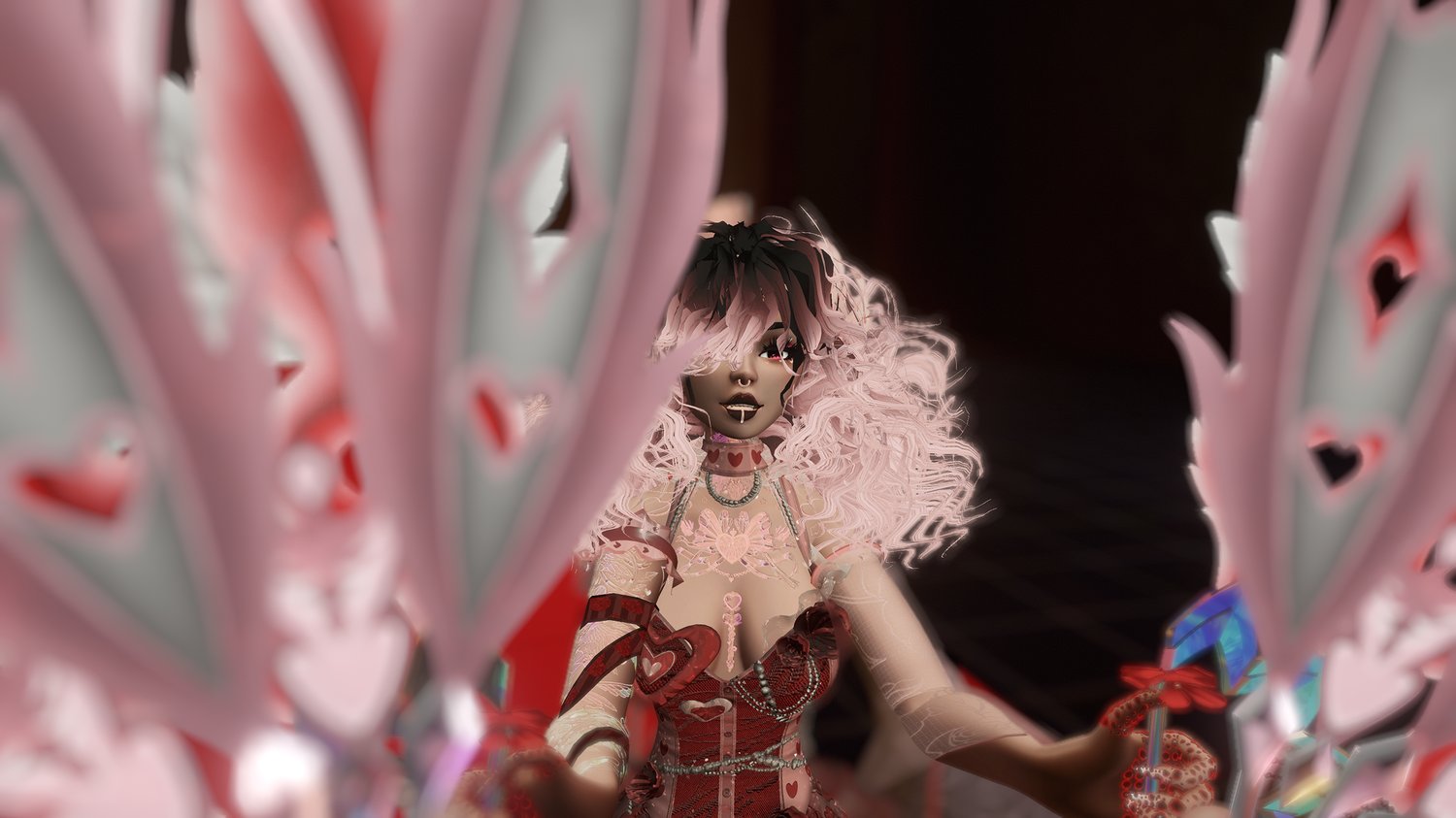 " Cherish " The Lovebird VR Avatar + TPS
---
done in collaboration with krisandra#0777's " Allure " avatar. you can buy them as a package deal by making a ticket in our server. ( makes them each 35$ !! )
works great in full body! perfect for dancing or relaxing. ♡
dissolve toggles for bodysuit, bodysuit's skirt, half gloves, left arm sleeve, right arm accessory, pasties, shoes, undies, leg accessories, ear / neck feathers, tail & heels.
second hair option, hue shift, brightness & saturation sliders.
skin radial for different shades.
chest & butt size radial.
toggleable bird wings & regular burlesque fans.
toggleable hand particles with hearts & trails.
contacts for: headpat ( smile, heart particles ), eye poke left & right ( close ), noseboop ( mouth open ), shy fingers ( lick lips ) & tail grab ( angry face )
phys bones in both hairs, tail, ear feathers, wings, chest, butt, fabric, pearls, bows on shoes.
colliders where applicable.
---
red --- very poor
➜ 41 MB
➜ 234,067 polys
➜ 16 skinned mesh renders
➜ 37 material slots ( reduce majorly by getting rid of particles )
➜ 37 physbone components
➜ 289 transforms
➜ 148 collisions
➜ 8 lights ( TPS VER ONLY )
THIS AVATAR REQUIRES POIYOMI PRO FOR TPS TO WORK PROPERLY.
---
body, head: sugs#9795
head texture: nitsa#3483
particles: xxuebi & Neyko-Nee#1001
fans: naudine#1213
blowout hair + tex: bunisu#4924
long hair: Saikura#0006
hair textures: wetcat#6969
& alpha from Cicieaaa#7777
eye texture: Ryuohh#0001
icons: awmi#6003
tattoos: uni#1369
everything else, bodysuit, bodysuit skirt, pasties, panties, arm accessories, arm sleeve, choker, pearls, shoes, gloves texture ( off hand mesh ), thigh high, wings, piercings, head & neck feathers, tail feathers, some icons by illume#2788.
render background is from KN ♡
---
please have knowledge of unity when purchasing, this is a package you have to upload yourself. ♡