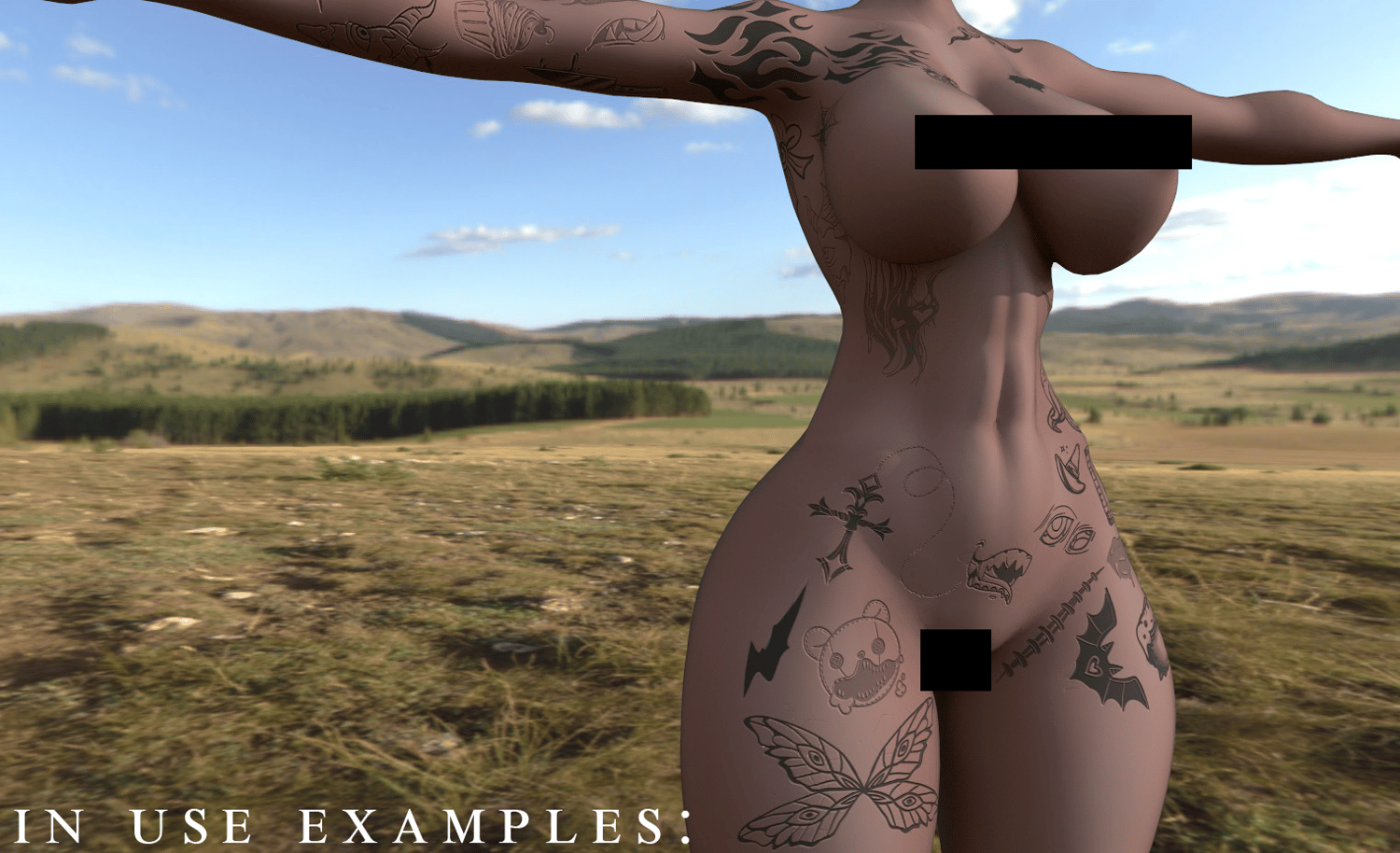 Creepy Cute Tattoo Pack ( Commercial Use )
53 transparent images & 53 alphas --- completely drawn by me in procreate, pngs converted to alphas in photoshop.
15 of them are 2048x2048, the rest of them are 1024x1024 with several of the artwork being a bit smaller, there's a few that are larger as well like the snake & tentacles. Made to have quite a bit of variety! Use them as patchwork tattoos, full sets, menu icons, designs on clothes, etc!
** please note these are hand drawn! which means there might be some variation in lines / opacities, etc! 
---

full tos can be found here: https://illumes.store/terms-of-service
don't sell it on it's own, thank you!
by purchasing ANYTHING from my shop you agree to the terms linked above.
if you have any issues, please check my faq here & then contact me after.
---
Base body in preview is ZINFIT & texture by YingYangVR; THESE ARE NOT INCLUDED. ( this sculpt however is for my upcoming rework of dommy mummy > : ) )