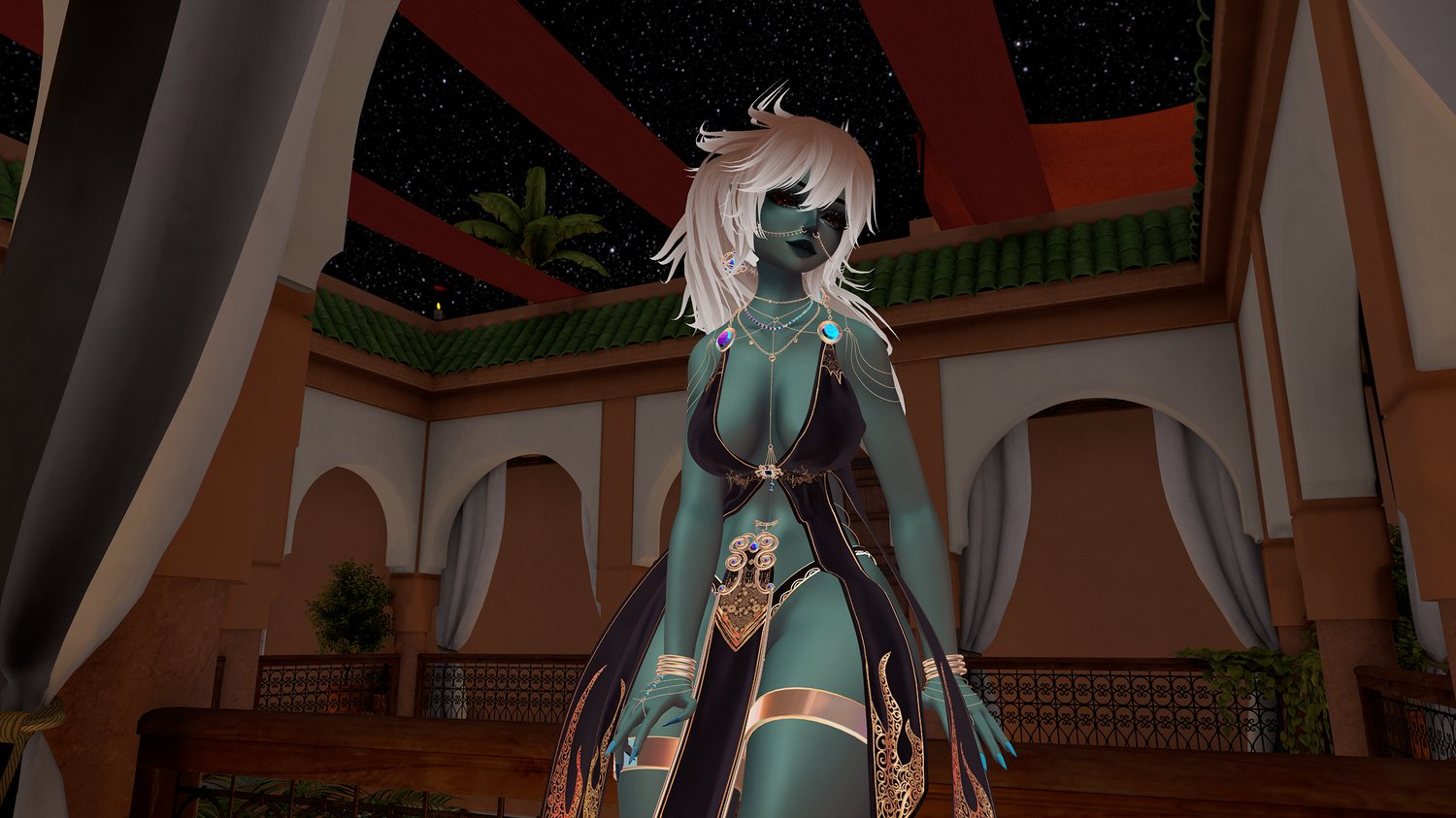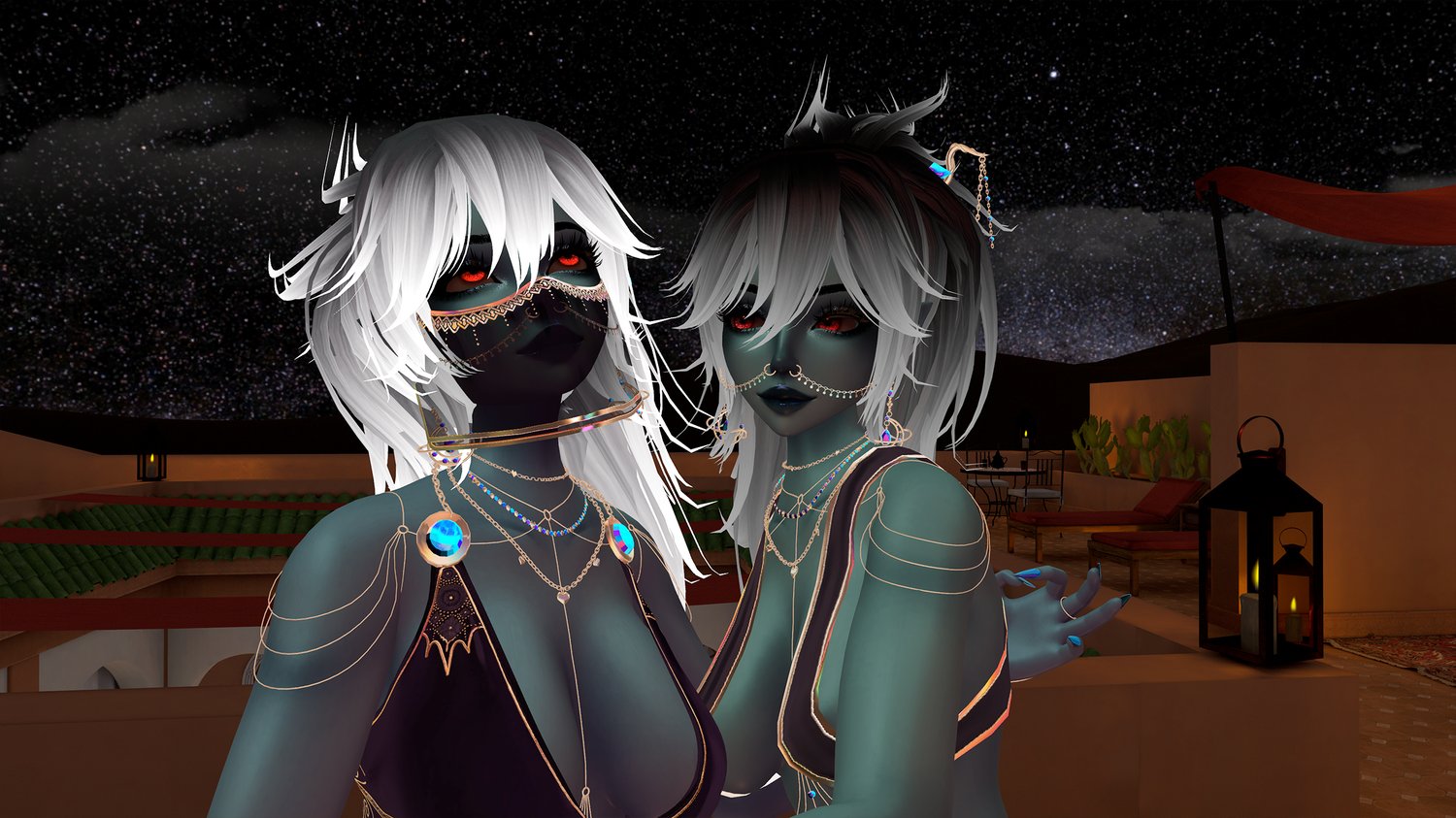 " Jennie " The Genie VR Avatar + TPS
---
works great in full body! perfect for dancing or relaxing. ♡
preset outfit parameters for default dress, pants outfit or none.
toggles for arm puffs, dress, dress front, top, pants, panties, shoes, heels, bodychain, bracelets / hand chains, earrings, nose piercings, hair pin & veil.
legs switch to a genie tail with the lamp at the end.
full body dissolve w/ particles that drops the lamp.
rug can be dropped or just turned on beneath your feet!
toggleable hand particles
three hair types, regular ponytail, shorter spikey bun or both combined.
10 different hair mats, body / eye hue shift, hair emission radial.
chest & butt radial sliders.
eye poke contacts ( eyes close ), headpat ( slight smile ), noseboop ( surprised face )
---
red --- very poor
➜ 31MB DL / 139 MB texture memory
➜ 359k polys
➜ 18 skinned mesh renders
➜ 34 / 44 material slots dependent on version
➜ 15 physbone components
➜ 163 transforms
➜ 6 lights on TPS version only
THIS AVATAR REQUIRES POIYOMI PRO 8 FOR TPS & SHADERS TO WORK PROPERLY. ** differences may occur using other versions of poiyomi.
---
body, head: sugs#9795
eye texs, base head tex: Sivka#3788
heels mesh: アンナ (vapeQ)#1786
belly piercing: velvet#0888
earrings: crybaby#4308
necklace: venven#8641
bodychains: Aantara#1337
icons: awmi#6003
hair textures: wetcat#6969
particles: xxuebi
both hairs, veil, top, panties, pants, flat shoes, heel textures, bracelets, hair pin, leg accessory, dress, front skirt, rug, lantern, tail, nose piercings, arm puffs, body texture & face texture edits were by me, illume#2788.
toggle dissolves using vrc av3 creator by rafa here.
---
please have knowledge of unity when purchasing, this is a package you have to upload yourself. ♡