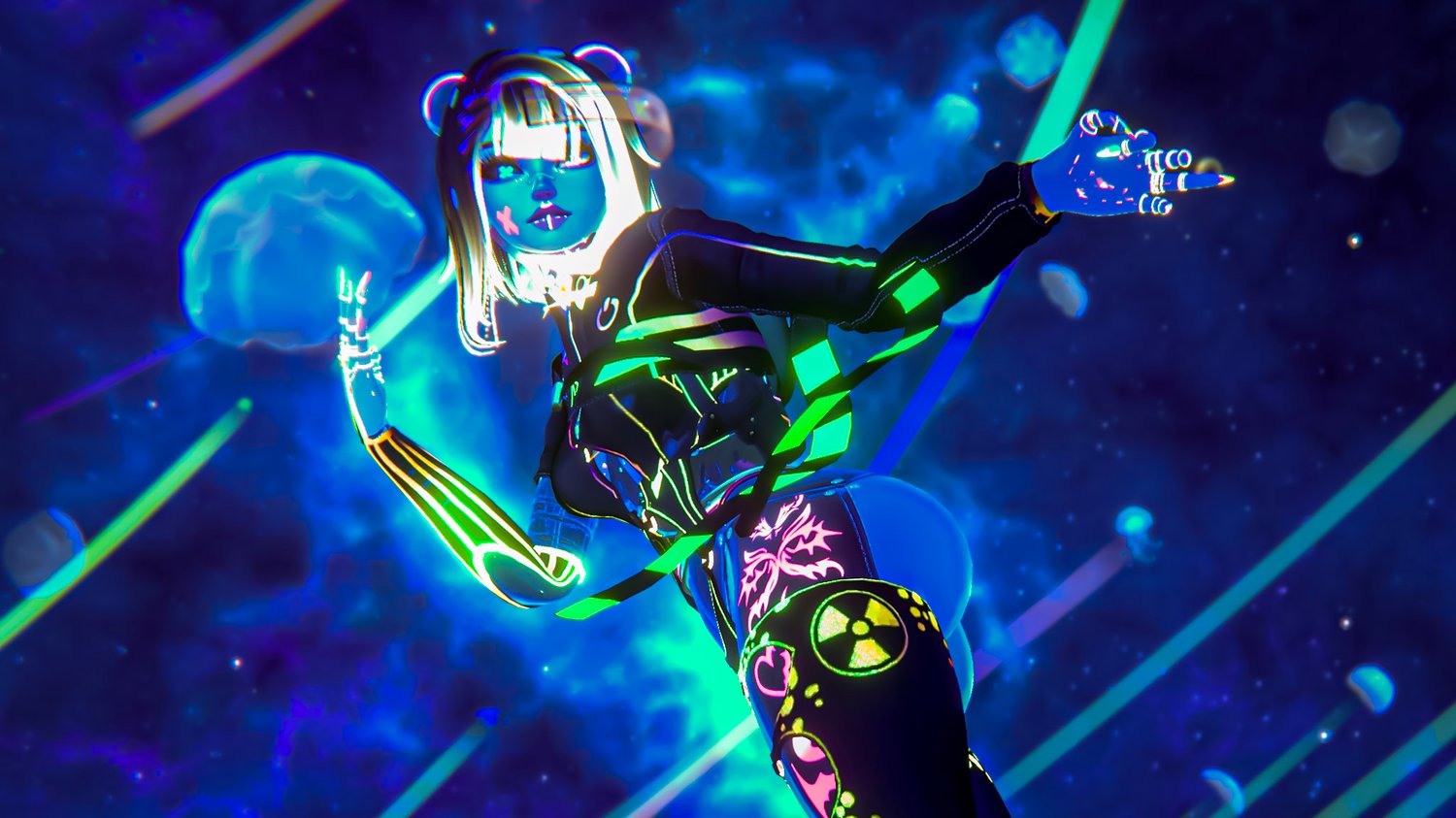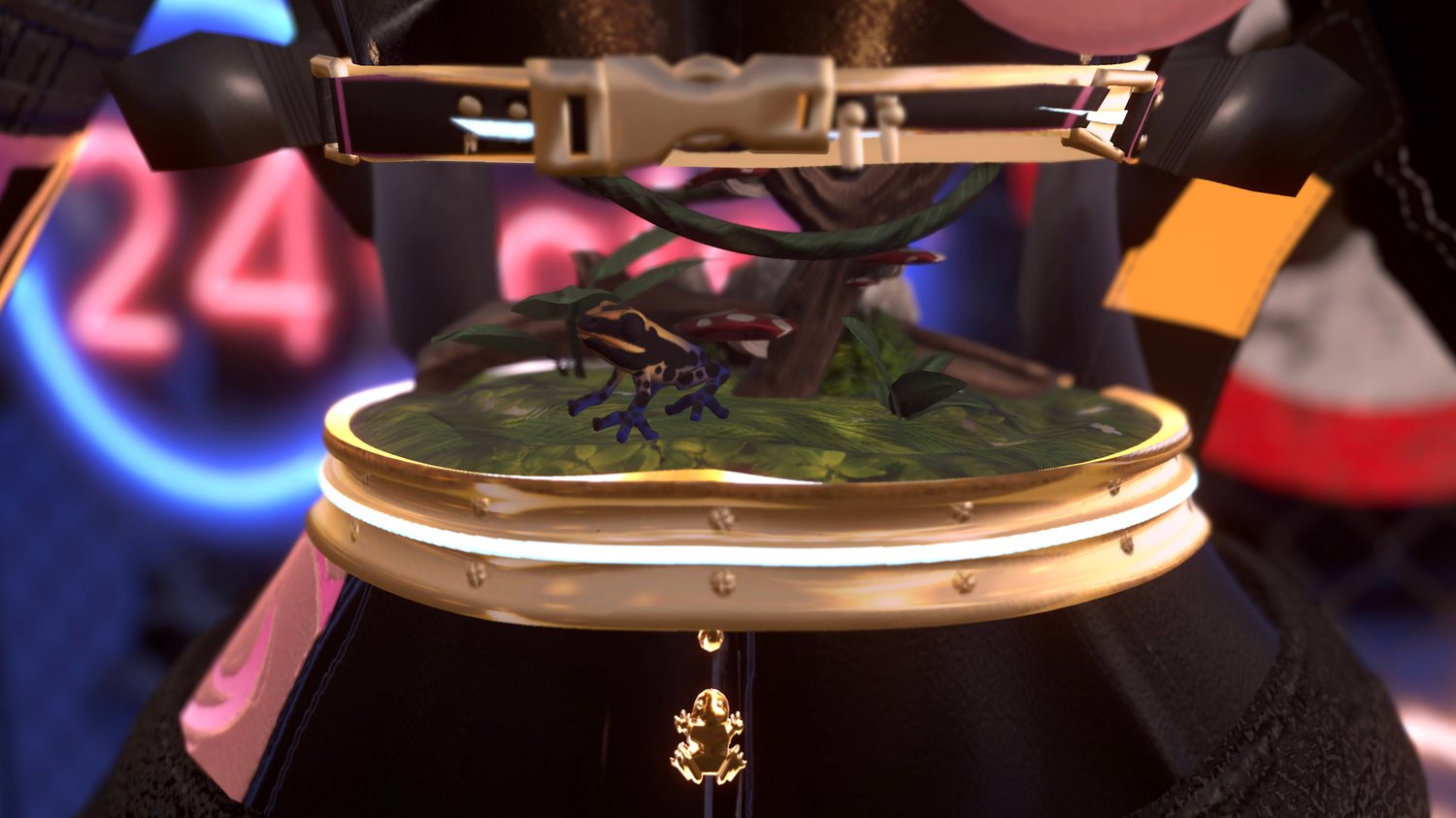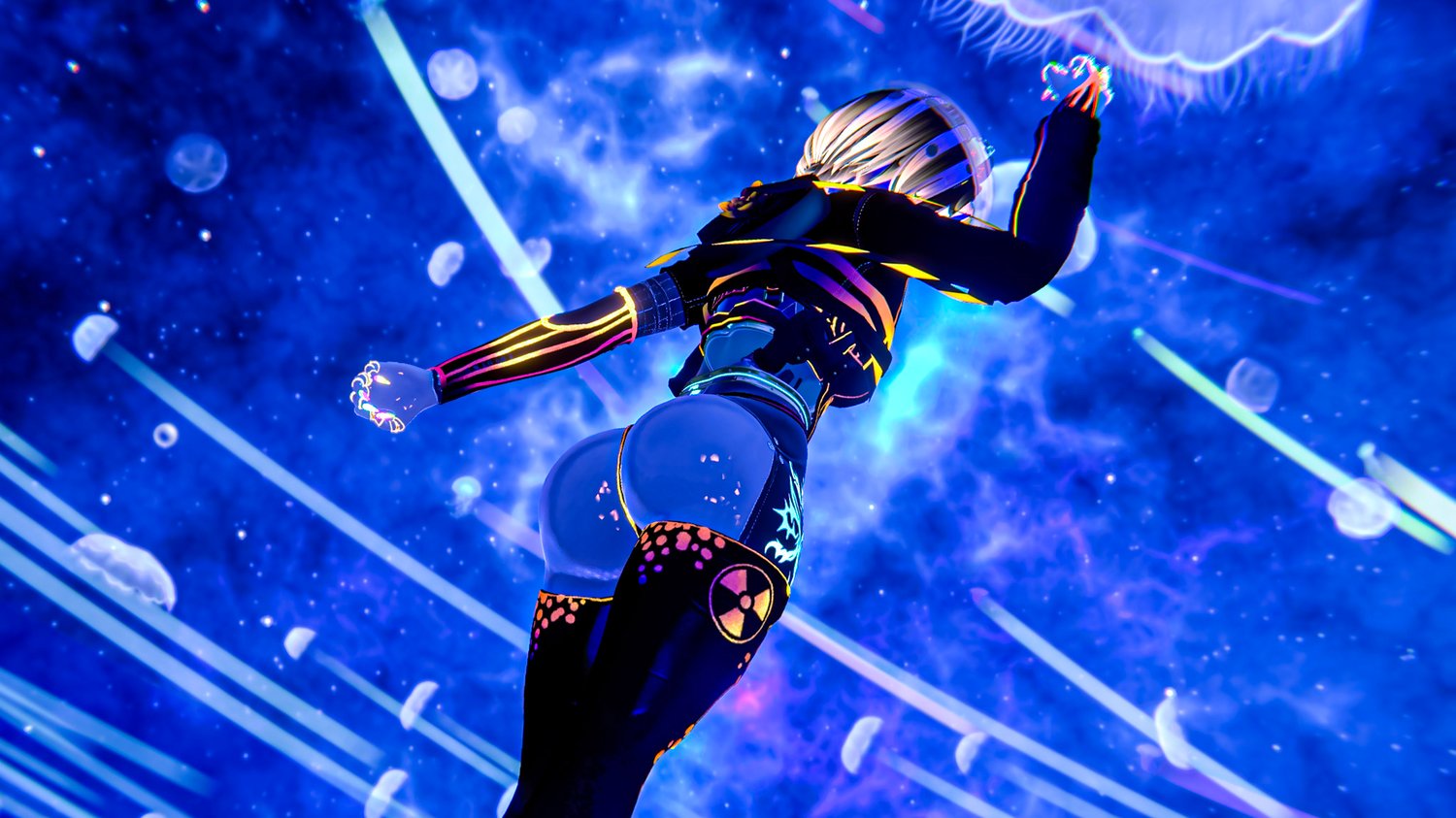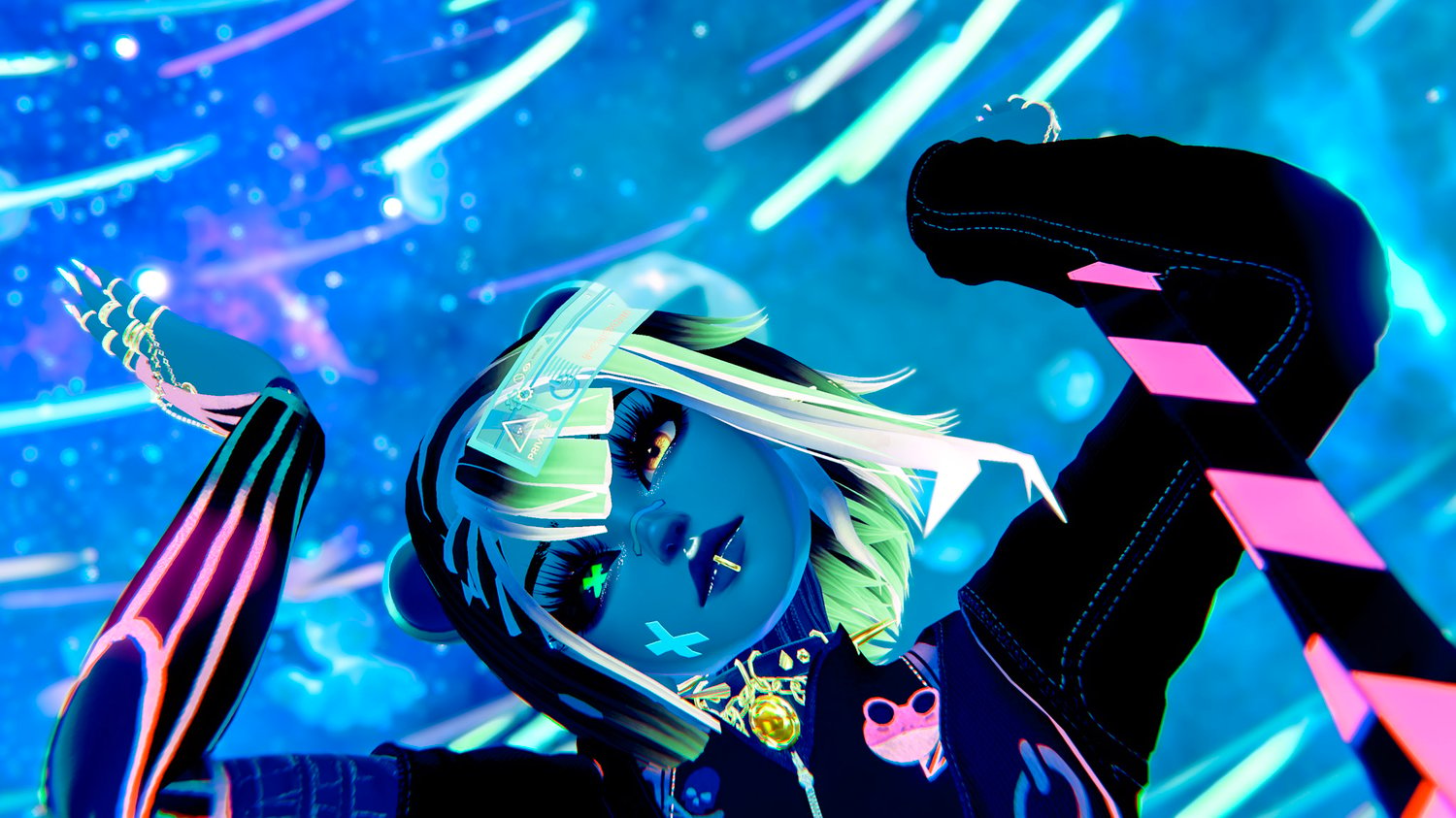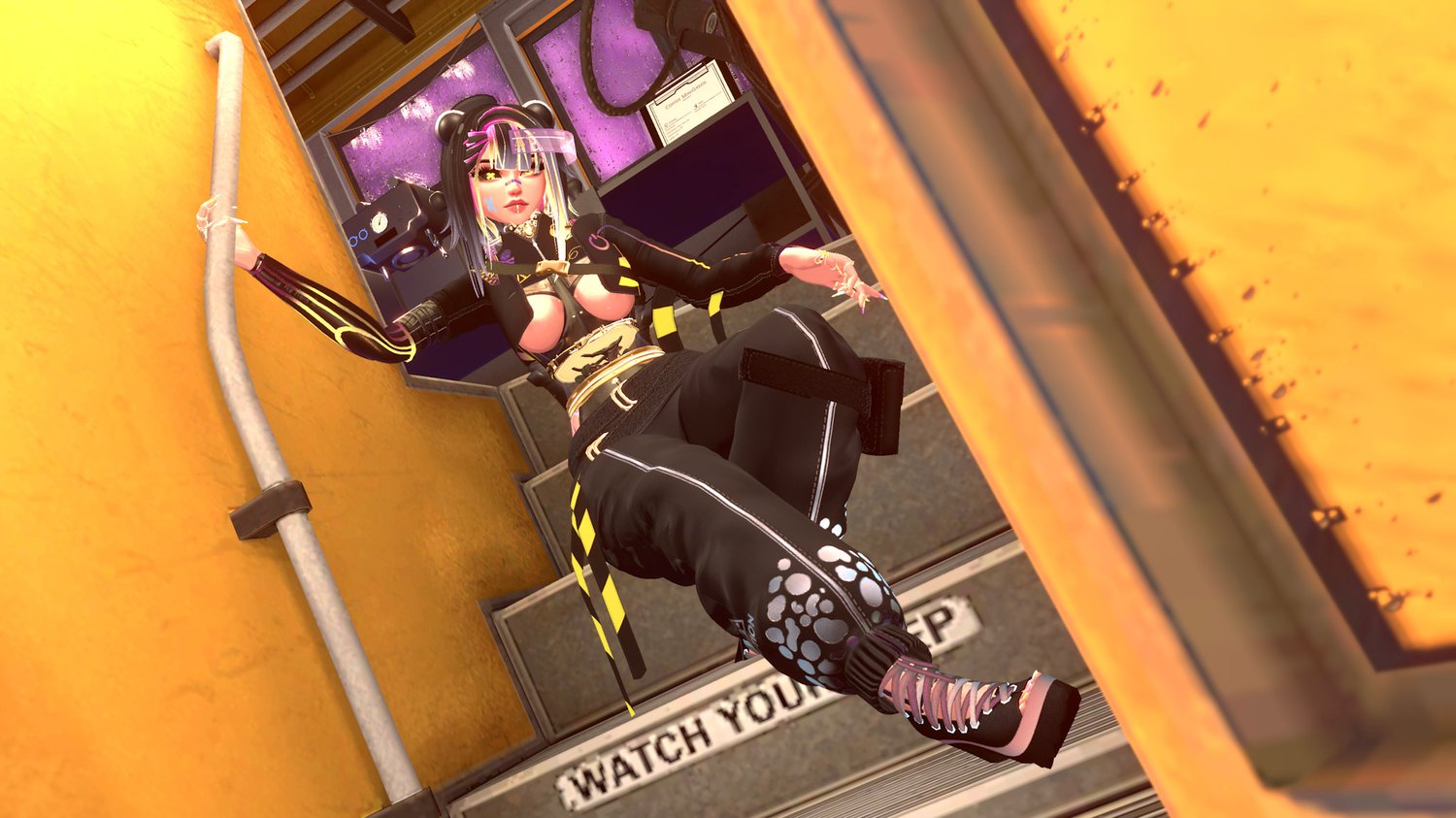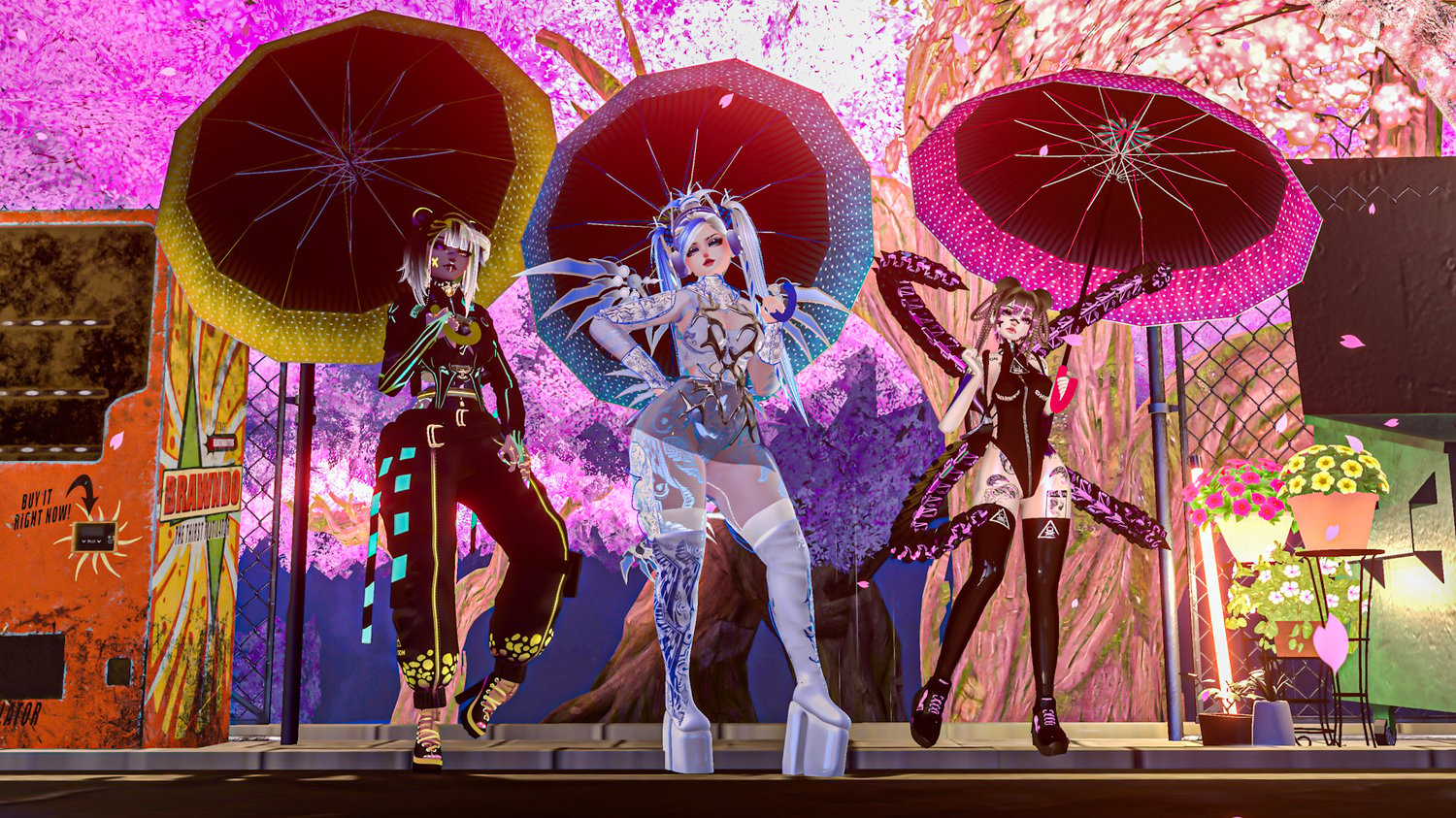 " Meya " Poison Dart Frog VR Avatar + TPS
in collaboration with hungry & krisandra!
dissolve toggles for choker, arms, bodysuit, jacket, vest, pants, pasties, belts, panties, harness, lillypad backpack
toggle for shoes to go heels / boots / bare foot
toggle for mask that reacts with visemes when speaking
three hair options, default short, medium & long pigtails
hue shifting speed change
skin radial shift
toggle for turning off tattoos / mechanical textures
radial to make skin more shiny
radial for chest & butt to make bigger / smaller
toggle for stat halo & floating animation
long tongue button
toggleable fly around head
toggleable breathing
toggleable audio link
sub menu to turn off contacts
regular, tps version & sranipal eye tracking version.
contacts for headpat, noseboop, choke, eye pokes & tapping the glass of her waist will scare the frog & make him jump!
---
red --- very poor
➜ 34MB DL / 195 MB texture memory
➜ 319k polys
➜ 19 meshes
➜ 47 mats
➜ 21 physbone components
➜ 206 transforms
➜ 6 lights on TPS ver only
THIS AVATAR USES POIYOMI PRO 8.2 differences may occur using other versions of poiyomi.
---
body, head: sugs#9795
head tex, left eye: Mowster#9962
bangs on default hair, twin tails: Nessy!#7402
harness mesh: ничто#6666
heels: Kanna - rakastan sinua#9999
boots: Deimos#6533
bodysuit: Miriaaam#7537
rings, tongue: Eggly#6969
pasties, panties, belts: vampi#1911
mask: Lod#0741
necklace: Snitchie#6666
icons: Maddiiee#7341
hair textures: wetcat#6969
medium length hair, default hair excluding bangs, jacket, vest, backpack, pants, face accessories, frog eyes, frog terrarium + everything inside, tattoos+cyber textures, frog belly button piercing all by me, illume#2788.
photos by blazeytaco#6969
toggle dissolves using vrc av3 creator by rafa here.
---
please have knowledge of unity when purchasing, this is a package you have to upload yourself. ♡