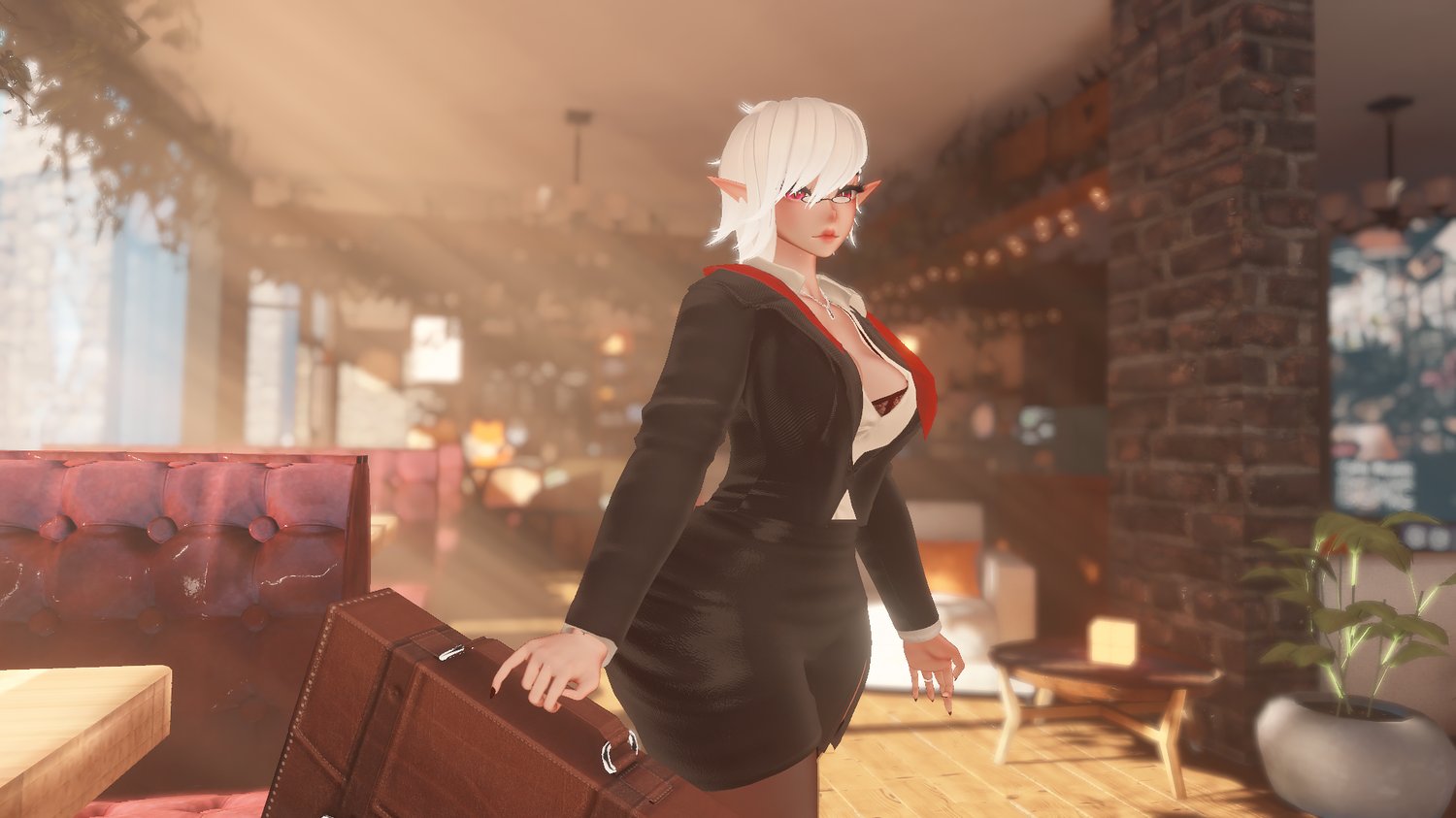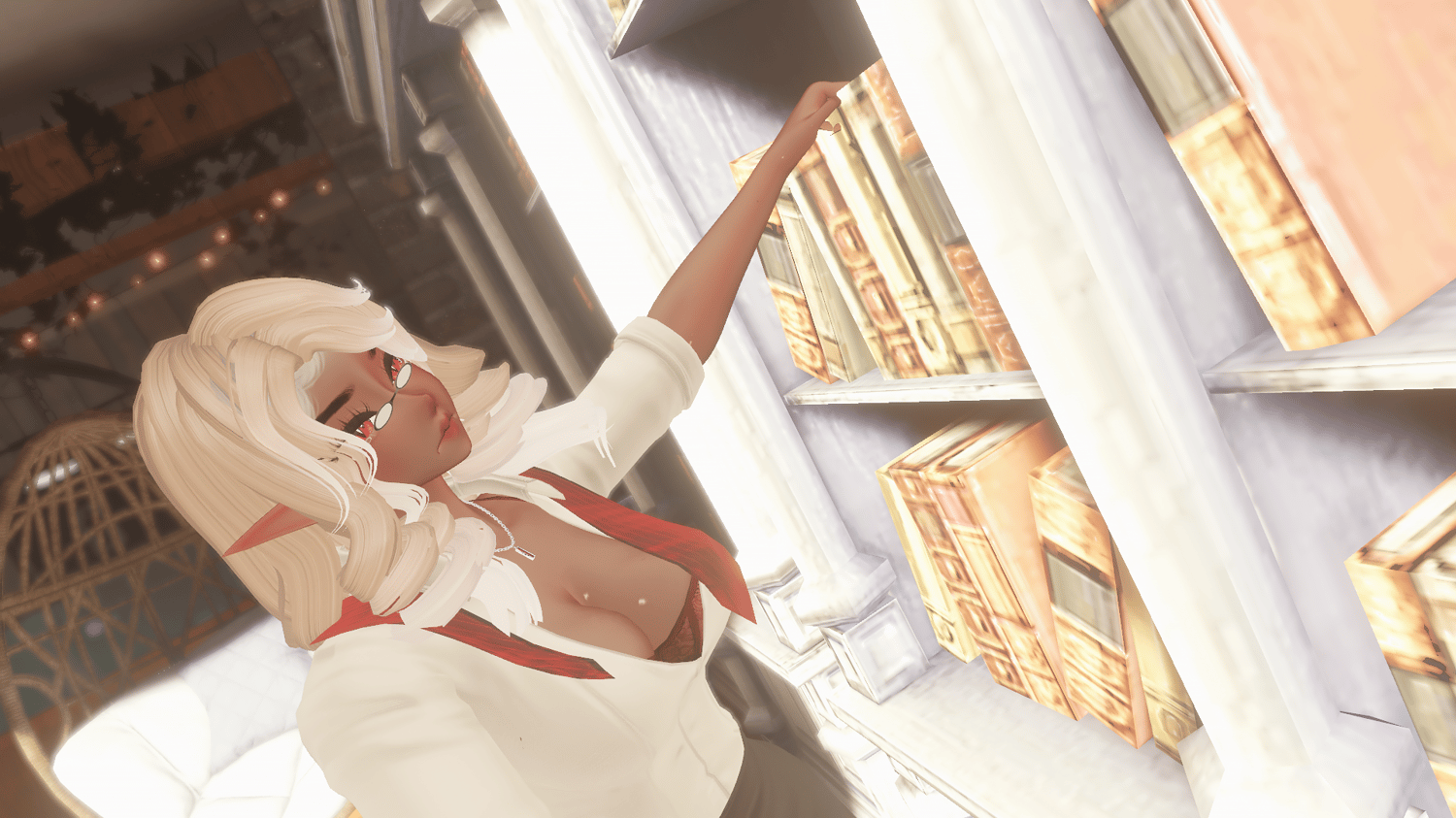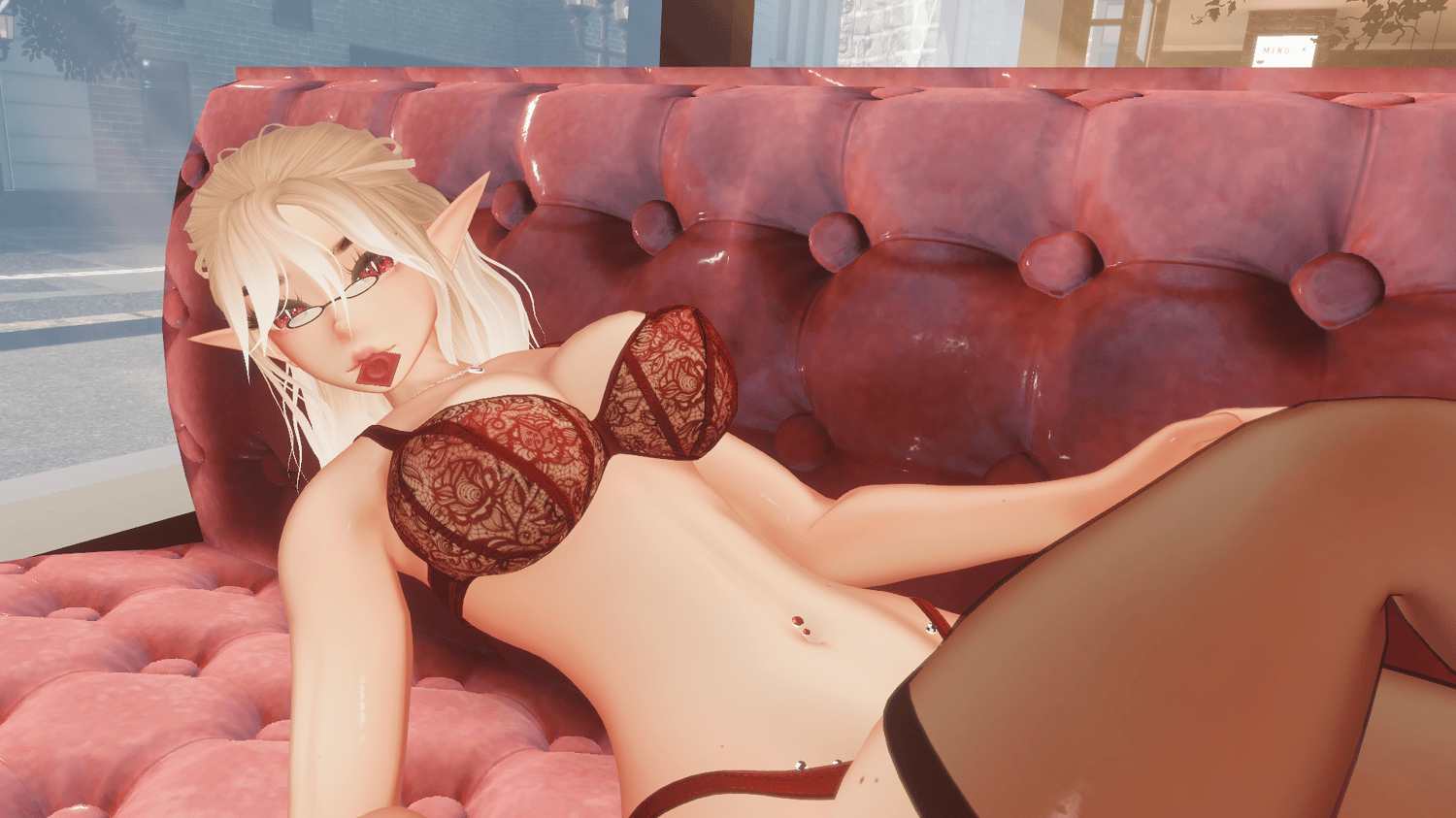 " RE: Executive " 3.0 VR Model + TPS / DPS
---
works great in fbt! for dancing, relaxing or any other activities.
preset outfits: default, undies, none ( in nsfw menu ) & harness.
toggles for jacket, bra, panties, thigh highs, heels, skirt, harness, piercings, glasses, condom in mouth, plug, tie, tie off & tie in hand.
skin radial for different tones.
hair radial for nine different colors.
three hair options, default, medium & long.
boob & butt radial to make it bigger / smaller.
stomach radial to make bigger, adds stretchmarks.
radial to change skirt length / pull it up.
option to make nails longer.
world drop desk, desk drawer can be opened on toggle.
briefcase that can be in hand or dropped in world.
world drop chair that can lean back & change height.
contacts for headpat ( smile, eyes closed ), eyes close when poked by fingers & choke ( lip bite, eyes half lidded )
DPS pp set up with sliders for size, hardness, touch & more.
four orifices set up with TPS, mouth opens with TPS used & kitty opens / stomach bulges.
wax on body toggle.
---
red --- very poor
➜ 52 MB DL / 182 MB texture memory
➜ 277k polys
➜ 23 meshes
➜ 41 mats
➜ 19 physbone components
➜ 160 transforms
➜ 41 collision
---
head, baby hairs on long hair: sleepyvrc ( https://sincerelysleepy.com/ )
body: skuny ( https://skuny.gumroad.com/ )
wax: tori-nyan ( https://torinyan.gumroad.com )
lashes / brows / face tex: chantel#0001 ( https://chantei.com/ )
buttplug: KOLD ( https://payhip.com/KOLD )
pp: scarlettkat ( https://scarlettkat.gumroad.com/)
hair textures: nikkie ( https://nikkiepng.com/ )
2nd hair: nessyy. ( https://payhip.com/nessyvr )
eye tex: Ryuohh#0001 ( https://ryuohh.gumroad.com/ )
icons: Maddiiee#7341 ( https://maddiiee.gumroad.com/ )
world constraint: VRLABS ( https://vrlabs.dev/ )
main hair, long hair, glasses, necklace, bra, panties, thigh highs, heels, jacket, shirt, tie, skirt, harness, condom, desk, chair, briefcase, piercings, watch, all by me, illumevr. ( https://illumes.store )
toggles using vrc av3 creator by rafa here.
USES POI PRO 8.2+ / NEEDS DPS FOR PENETRATOR TO WORK PROPERLY.
---

full tos can be found here: https://illumes.store/terms-of-service
by purchasing ANYTHING from my shop you agree to the terms linked above.
if you have any issues, please check my faq here & then contact me after.