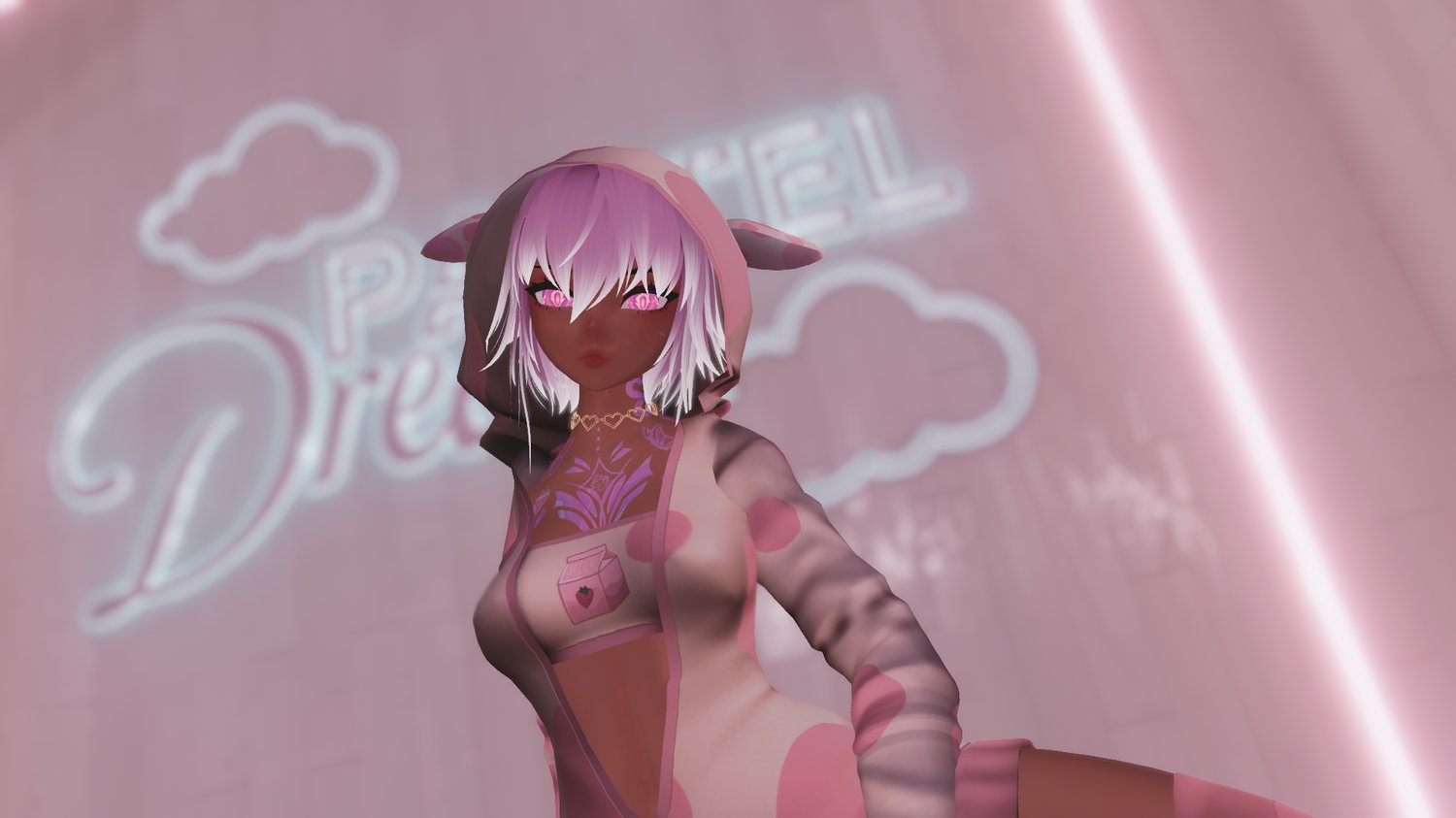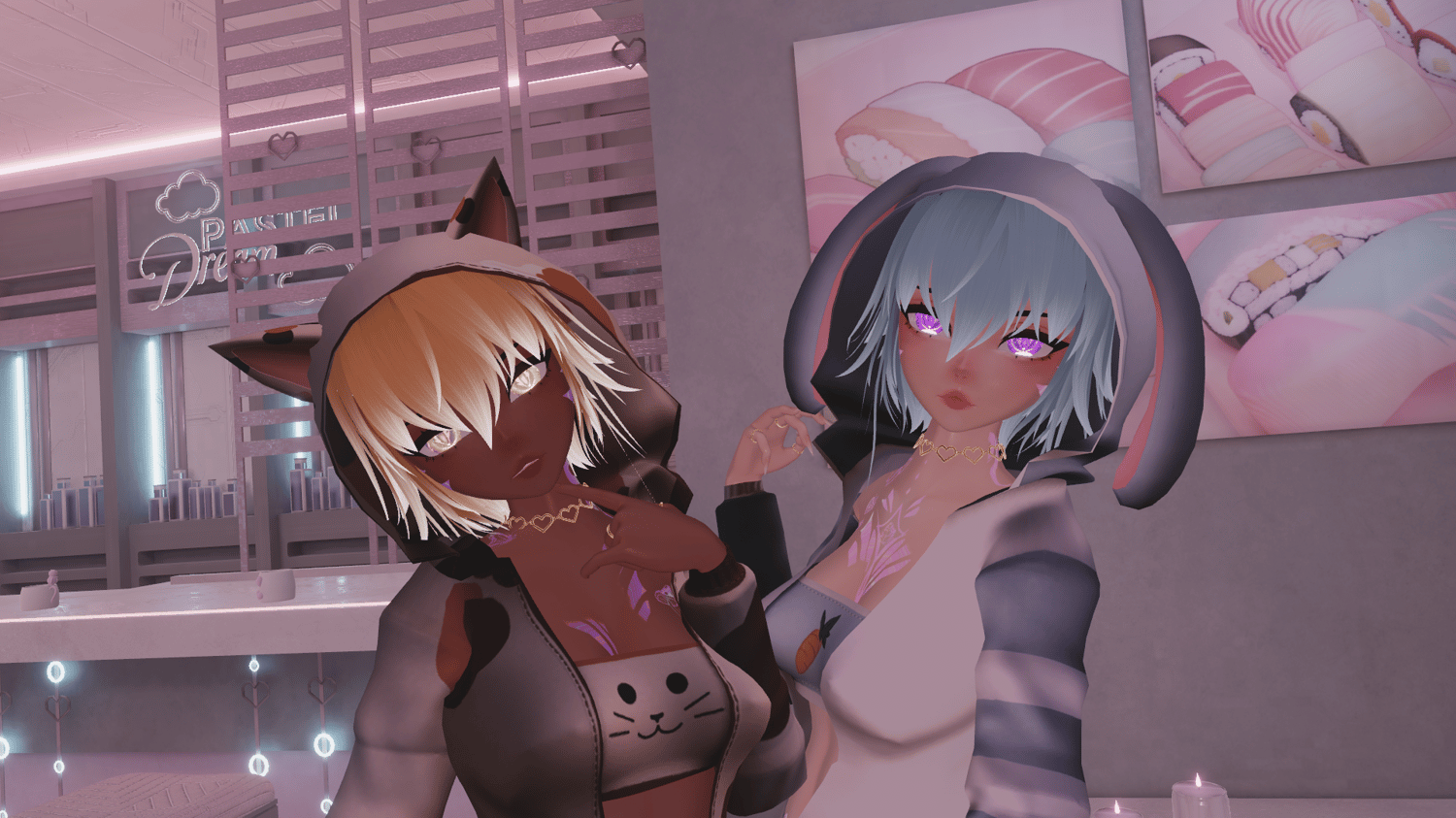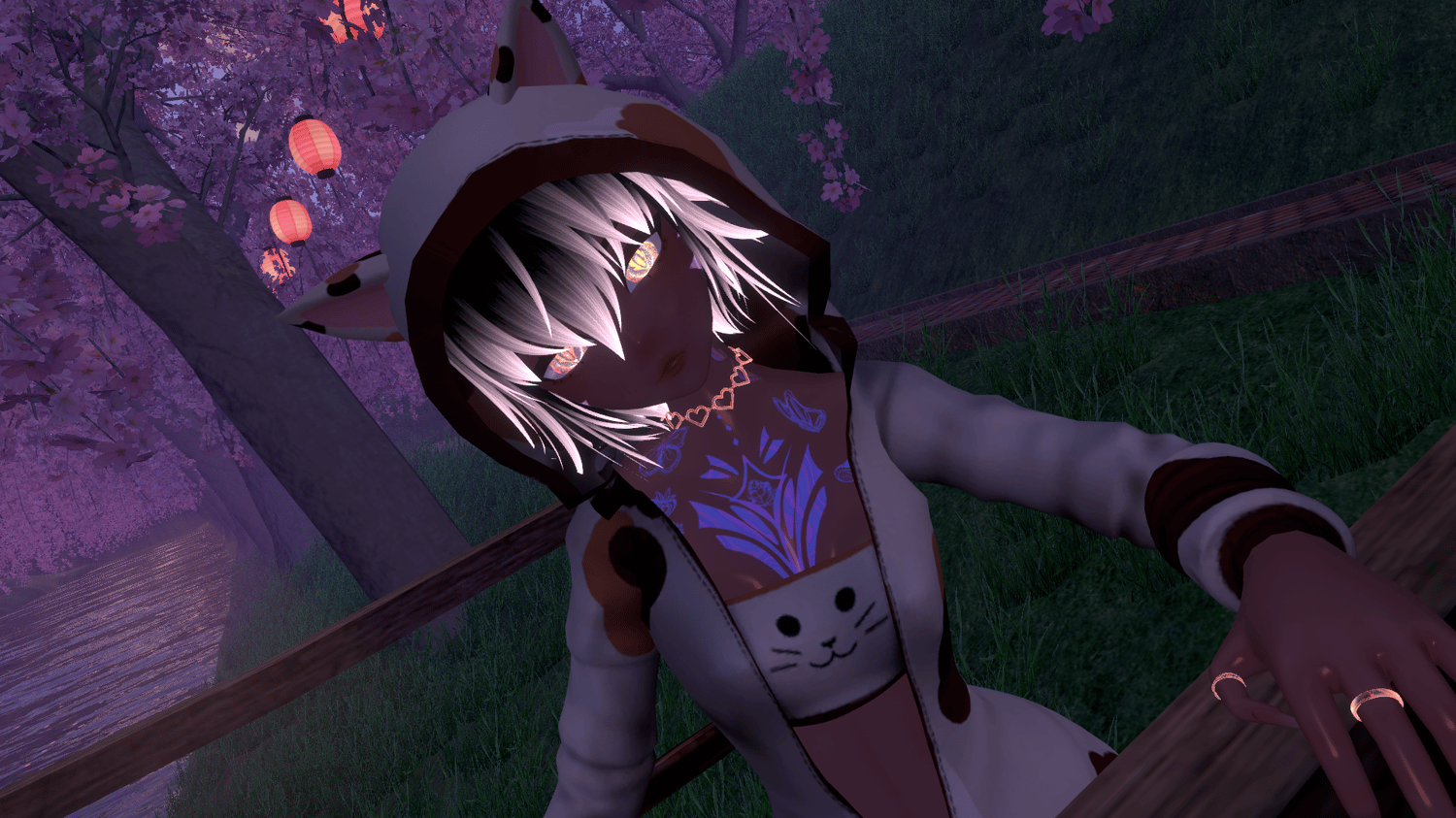 " Zooella " VR Avatar ( OPTIMIZED )
works in full body! perfect for relaxing or attending events. ♡
matches vrchat's new optimized standards!!
animal toggles switch ears / tail, hoodie & socks / slippers.
animal options are: dog, cat, bear, bunny, strawberry cow & frog.
customization options:
hair hue & saturation radials.
eyes have a hue radial.
metal can be switched from silver / gold.
radial for emission on hair / emission on tattoos.
skin tone has three presets.
radial for small to large chest, small to large butt & slimmer to thicker body build.
contacts for headpat ( tail wags on everything but frog ), noseboop ( surprise face, nose goes up ), kiss ( eyes close, lips pucker )
phys bones in chest, butt, bangs, ears / frog eyes & all tails.
medium version has toggles to turn off / on the contacts, gifs on the eyes & colliders.
---
green --- good
➜ 7MB DL / 32.44 MB texture memory
➜ 65k polys
➜ 1 skinned mesh renders
➜ 8 material slots
➜ 6 physbone components
➜ 36 transforms
yellow --- medium
➜ 23 MB DL / 99 MB texture memory
➜ 23 collision count
same as above otherwise.
USE POIYOMI PRO FOR THE TOGGLES TO WORK PROPERLY.
---
body: sugs#9795
head: Sivka#3788
rings: TheIceDragonz#9360
necklace: venven#8641
hair textures: wetcat#6969 & nikkie#0088
eye & gif texs: Douji#1350
body tex: ying#6699
hair, hoodie, bralet, thigh highs, slippers, all six sets of tail / ears, face texture edit, menu icons & tattoos were all made by me, illume#2788.
contact toggles using vrc av3 creator by rafa here.
---
full tos can be found here: https://illumes.store/terms-of-service
by purchasing ANYTHING from my shop you agree to the terms linked above.
if you have any issues, please check my faq here & then contact me after.