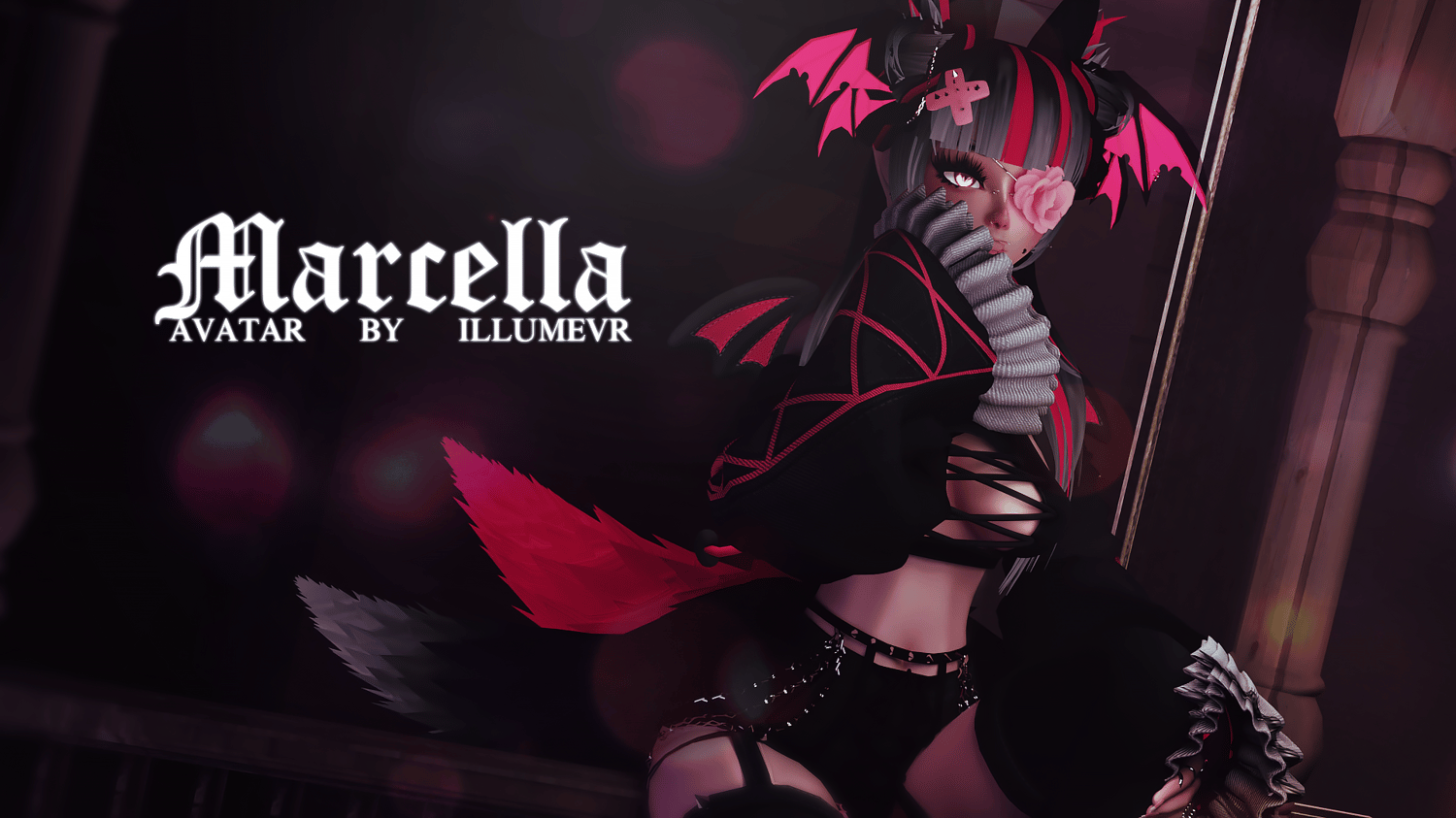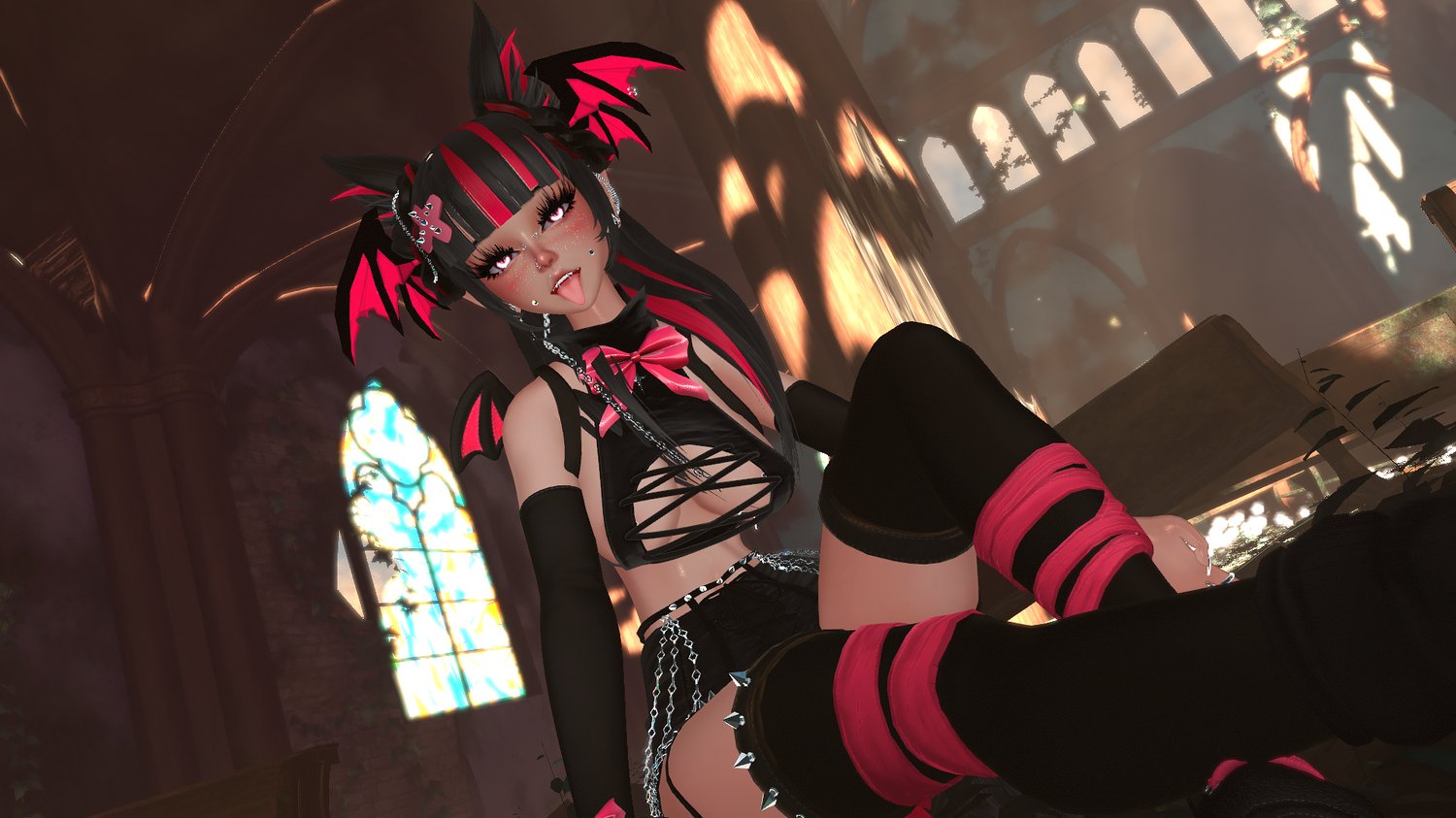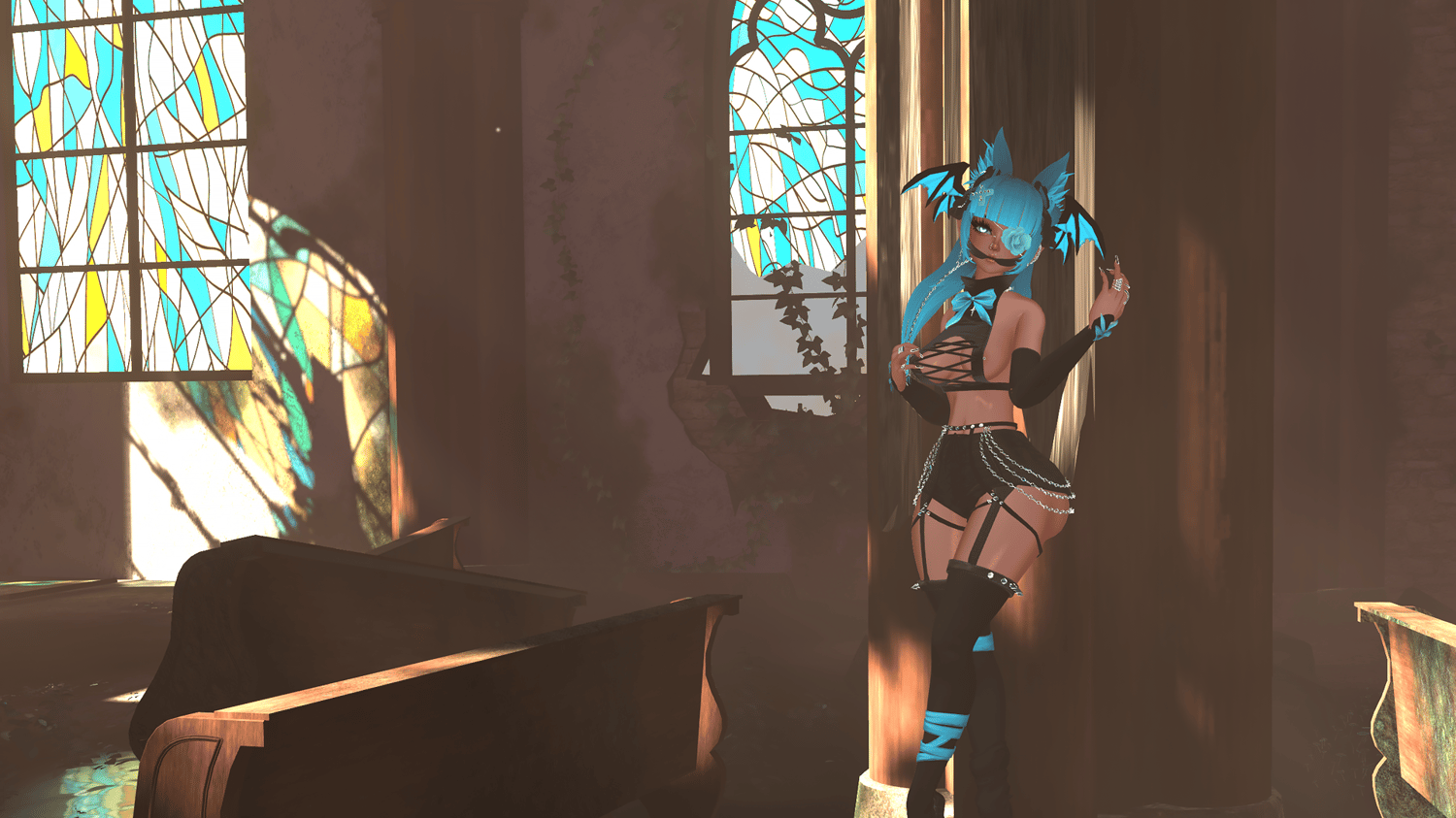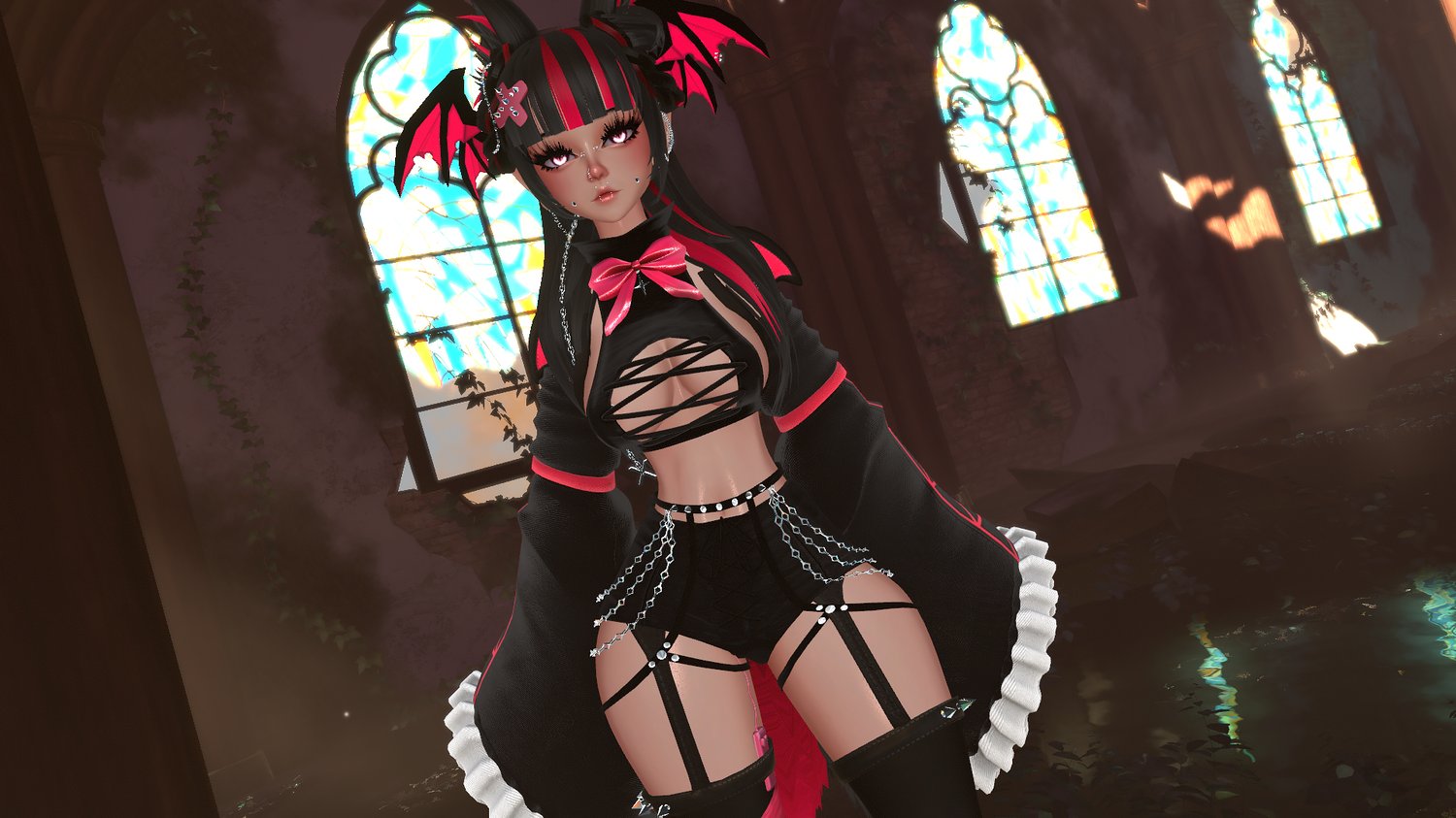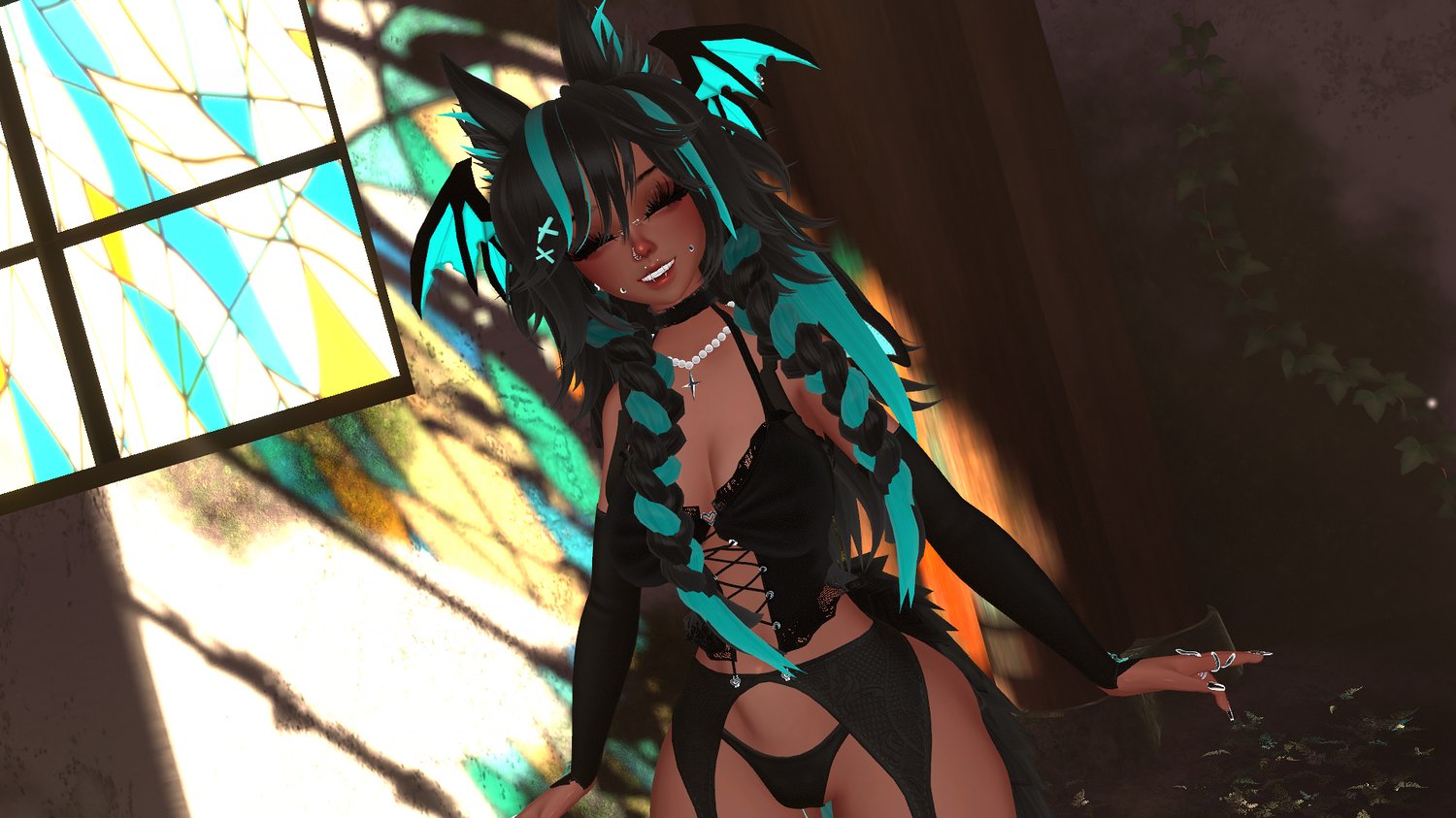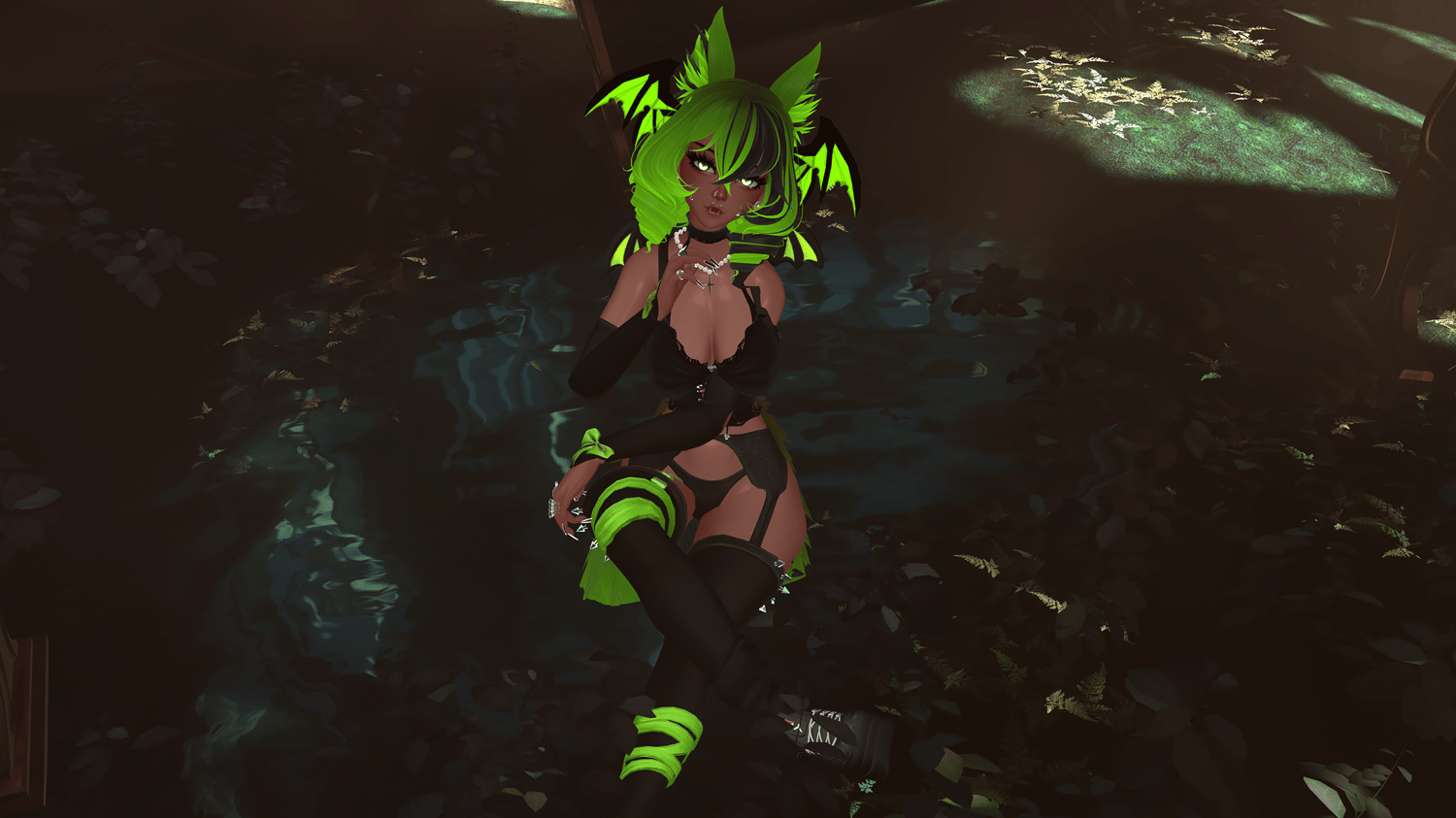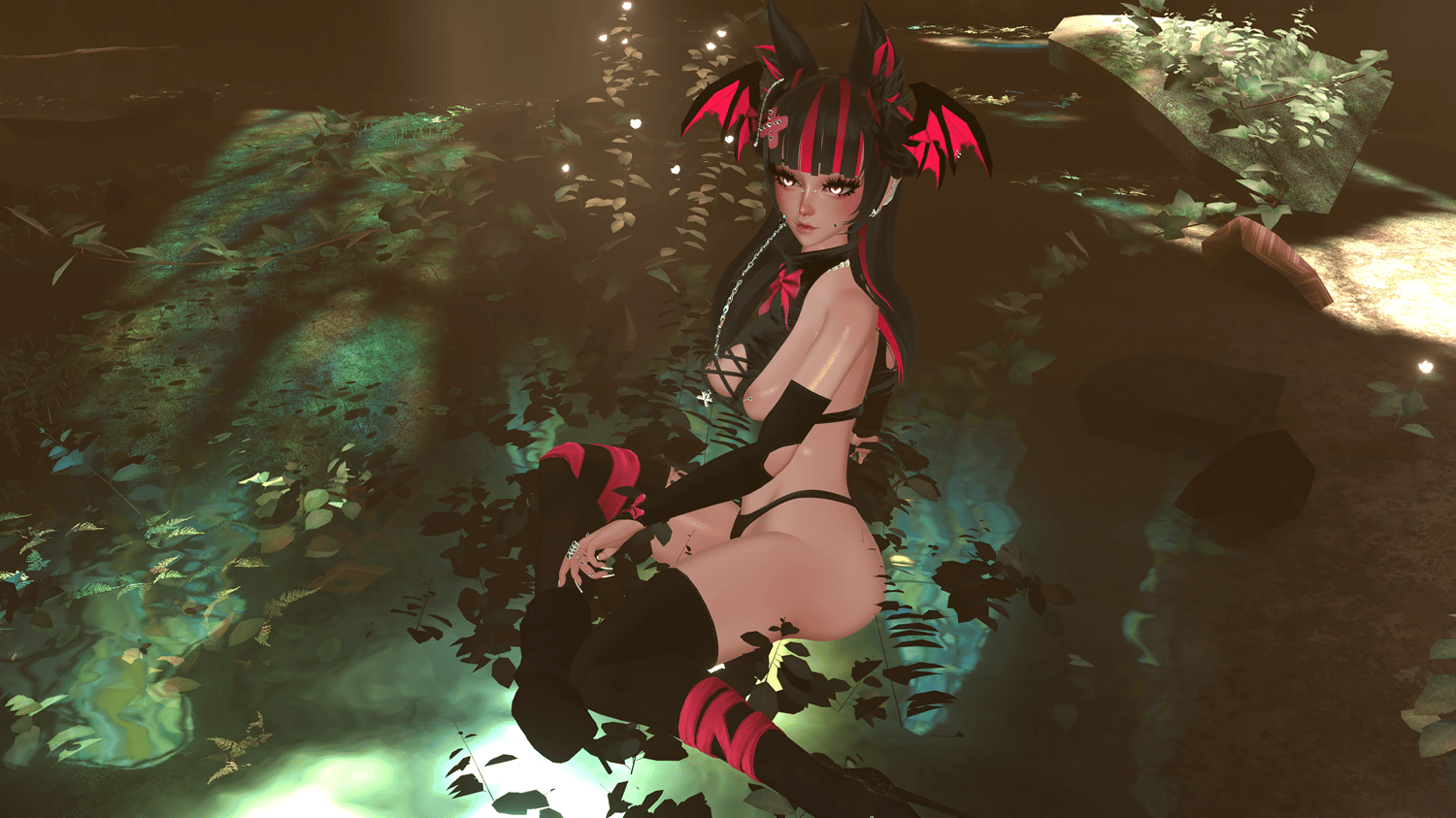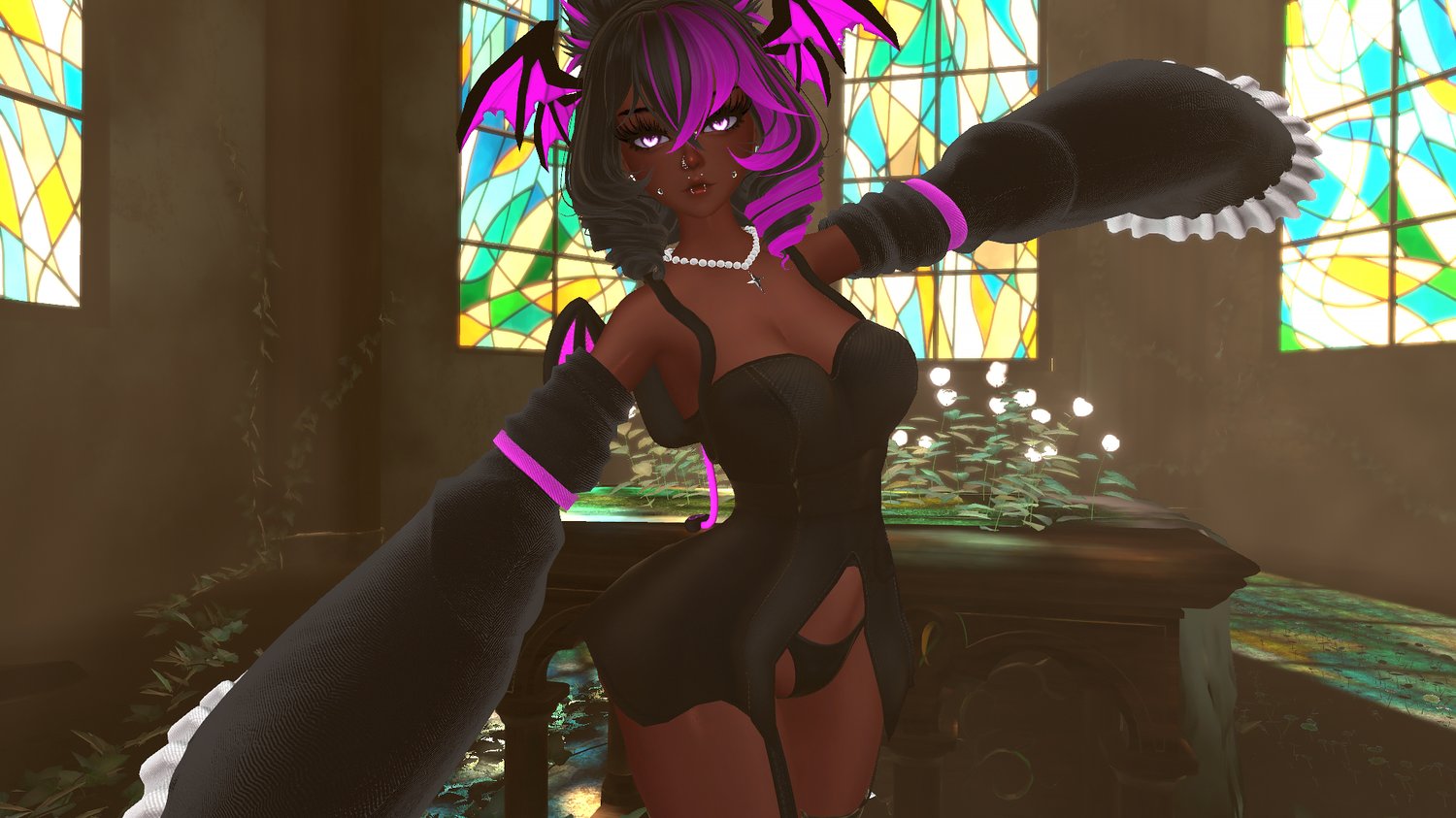 " Marcella " VR Avatar
preset outfits: default, option two, dress outfit & none.
toggles for head wings, ears, backpack, top, 2nd top, sleeves, big sleeves, shorts, panties, garters, thigh highs, leg wraps, shoes, heels, vibe, gag & eyepatch.
skin radial for different tones.
hue shift radial for almost all the pink areas of the avatars.
three hair options, default split, short twin tails & fluffy hair with braids.
hair split color radials.
tail options for no tails, one tail, two tail or all three ( default )
2nd top & flat shoes have options for different textures & they can be changed with the hue shift as well.
contacts for headpat ( smile, ears down ), tail grab ( angry ), noseboop ( mouth open ) & both eyes close when poked with fingers.
toggleable idle animation for head wings & ears.
---
red --- very poor
➜ 36MB DL / 146 MB texture memory
➜ 326k polys
 ➜ 25 meshes
➜ 48 mats
➜ 22 physbone components
➜ 171 transforms
THIS AVATAR USES POIYOMI PRO 8+ differences may occur using other versions of poiyomi.
---
body, head, flats: sugs#9795
head tex: chantel#0001
short hair, lashes: Nessy!#7402
shorts: Eggly#6969
jewelry: milkymutt#6666
necklace: seo - yeoaseo#1001
icons: Maddiiee#7341
ears: wetcat#6969
hair texs: nikkie#0088
tails: Nyakoh#6666
rose patch: villeneuve#8534
top: Saikura#0006
head wings: Schrodinger#2641
backpack: wen.3d
eye tex: Ryuohh#0001
vibe: Miriloo#8133
nipple piercings: AgentM#0247
split hair, fluffy hair, dress, big sleeves, small sleeves, cross top, thigh highs, garters, undies, spider web heels, bows, hair accessories, gag, texture on backpack & skin textures by me, illume#2788.
toggle dissolves using vrc av3 creator by rafa here.
---
please have knowledge of unity when purchasing, this is a package you have to upload yourself. ♡